While you are waiting: KOJI Team makes big investment into BSC NFT Game
Wed. 24th Nov. 2021
Project updates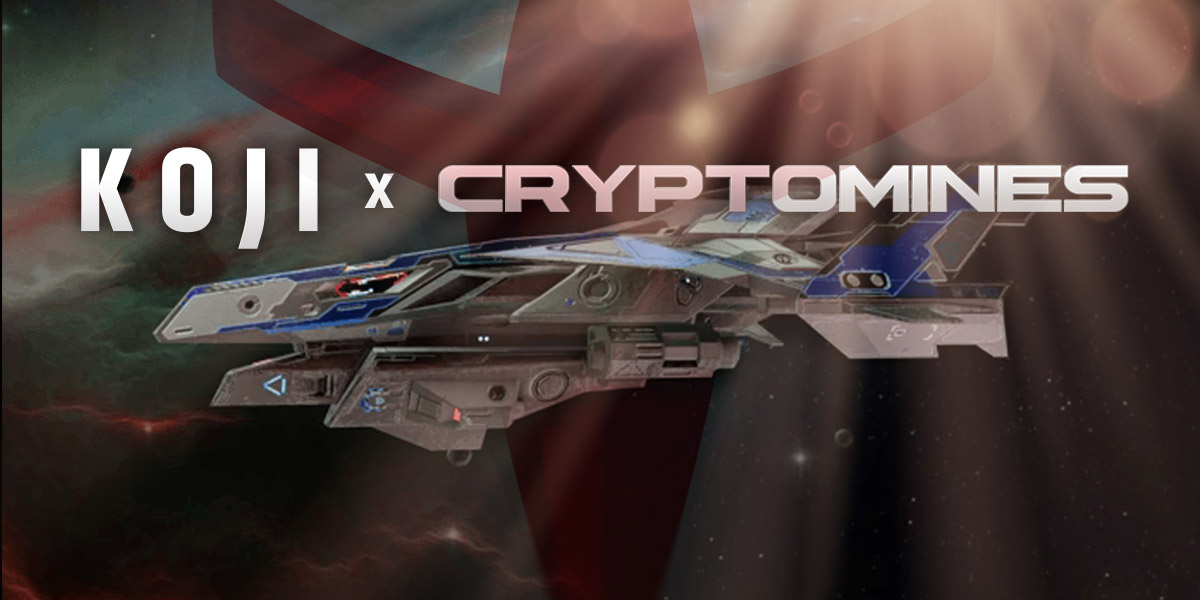 Making the first professionally written and illustrated NFT comic book takes time. It's really not as simple as "hey, art team, draw this" and they nail it the first time out.
There is a ton of back and forth, creative differences between the crypto team and the art team, revisions, post processing, and the like. These are things we cannot shortcut or circumvent; it just takes time to get everything right.
Following our successful relaunch on the Binance Smart Chain, we realize that even though our new token contract has really great tokenomics, and a really great dApp to go along with it, we are still slow in delivering our NFT comicbook vision. The groundwork has already been laid for our staking and NFT delivery system, but we still have a lot of work to do to. This can cause periods of low volume in our daily trading and lulls in our community chats, two things we would like to avoid if possible. If there's anything we've learned in crypto it's that the shiny object gets the money.
Enter: Cryptomines Eternal
Cryptomines Eternal is an NFT game on the Binance Smart Chain. It released on September 12th, 2021 around $1 and flew under the radar for several months, steadily gaining traction. Since then, it has achieved a $2 Billion marketcap and boasted some of the largest daily volume on BSC, exceeding $100M volume on 2 consecutive days in November.
The game allows the user to buy ETL and invest in workers and spaceships by either buying those NFT avatars on the in-app marketplace, or minting them with ETL and hoping for high MP (mining power) attribute on mint. Players use these ships and workers to built fleets, which can be used to mine planets for a reward in ETL.
Miners, ships, building fleets, fuel, mining contracts, and mining rewards are all pegged to a USD amount in ETL balanced by a price oracle named "Pancho". Pancho makes certain that the price of ETL really doesn't matter within the game mechanics; if you get rewarded for mining a planet, the USD amount in ETL will always be the same.
This unique mechanic ensure that if ETL goes down, you will get more ETL as a reward, and if ETL goes up, you will get less.
This type of consistent daily income is very attractive to crypto holders, especially in times of high market volatility or downtrends. Users can only mine once every 24 hours, after which their fleet becomes exhausted. You can have as many fleets as you like, so long as you can afford the ETL to build them.
The above mentioned has seen the price of ETL go from $1 to a high of $542, surely minting new millionaires along the way.
On Sunday 11/21, when the reset happened and raids opened up allowing 100% guaranteed rewards, Eternal consumed 50% of all gas on the BSC network during that time period.
KOJI becomes the master and commander of the fleet
We, like everyone else on BSC watched in awe the meteoric rise of Eternal. Our very own crypto-savvy team member Billy Wizz pointed out that if you go straight to the top and built an S tier fleet, skip planets 1–29 and go straight to "Sector G" you have a 91% chance per day of getting a $375 reward per fleet.
This intrigued us… what if we used our leftover team funds (that we previously put into the Autocake pool for consistent rewards that were wiped out in one market dump) and bought a bunch of fleets? If the game continues on, even if the price of ETL goes down, we would still get the same USD equivalent each day.
We could use these rewards to buyback our own token and burn it, or give our holders a big dividend distribution, or a combination of both.
The team has since put around $65k into ETL and Nodezy put in his own money ($32k) to help get rewards rolling in sooner.The team now has a total of 6 top tier fleets pulling in a net $325 per mining run after fuel and contracts.
This is a potential $1950 per day, $13,650 per week, or $59,150 per month. We also possess a modest 134 ETL in the Biswap stake pool earning 109% APY valued at ~$67k at time of writing.
This will be used to buy more fleets as we expect the price of ETL to continue appreciating.
If something is too good to be true, it usually is… except?
We realize these are insane numbers, and would result in a whopping 700%+ APY on the initial investment. There are many risks associated with this type of game. What if the token price collapsed? What if the team abandons the project? The liquidity is locked, but there's a ton of team tokens unlocked.
What if they dump? What if BSC can't handle all the transactions generated by this game? What if they run out of the initial 5 Million tokens allocated to the game?
These are obviously all risks that we are concerned about. But that's what crypto is. Risk. That's also why in crypto, the rewards can be so great, because the risk can also be great. We think Cryptomines Eternal will ultimately be the pioneer in this type of NFT game, and if the team keeps working as they are on improvements, the game could be around for a long time.
With the prospect that we could make our initial investment back in 2 months time, the risk there seems somewhat smaller.
Of course, we could be totally wrong. And time may show that we were. However, we cannot let fear dictate our direction.
We want our holders to know that we are taking on the risk to make their positions stronger, to reward their patience and loyalty as we push this thing forward. Only time will tell if we've made the correct call or not.
For more info on Cryptomines Eternal