No, we're not dead! Updated Spacemap from the edge of a distant galaxy
Sun. 12th Mar. 2023
About koji.earth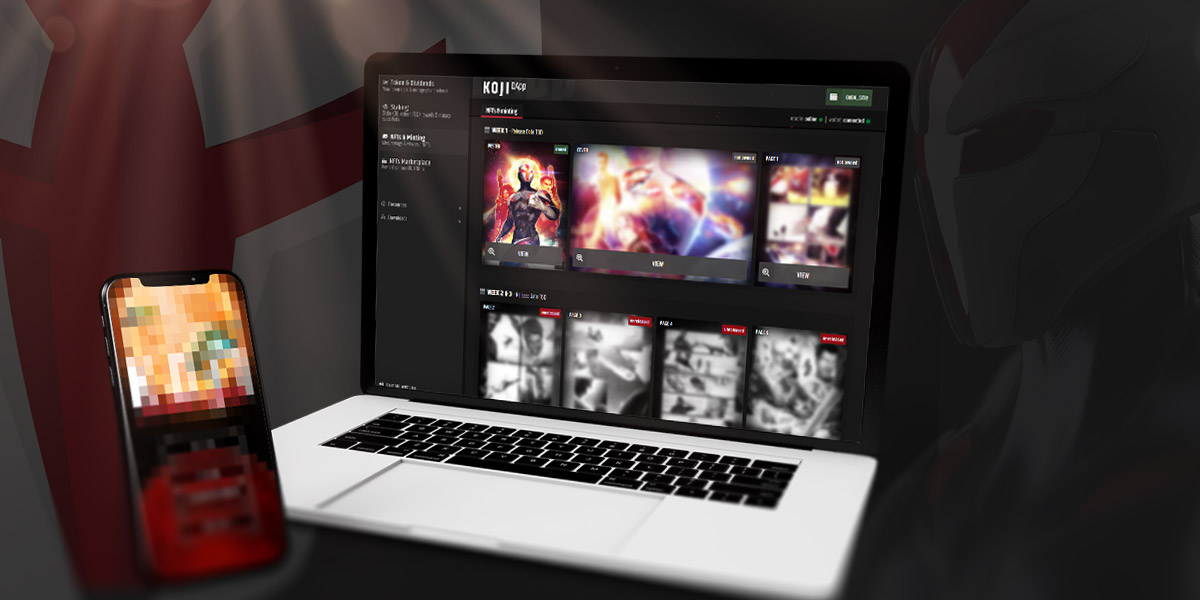 Hello KOJI family, your favourite crypto team here back with some long due updates!
For the TDLR'ers:
Still Comic: DONE! (But we're making some changes!)
Animated Comic: DONE! (But we're making some changes!)
Staking contract + DApp section: DONE!
NFT contract + dApp minting section: DONE!
In-dApp NFT Marketplace: DONE!
Secret Surprise Project: In-Progress
WEN LAUNCH SER? When everything is up to our standards, thoroughly tested and in good market conditions!
NFT Comic Animations
First and foremost, our apologies for the lack of updates lately. For months we were posting updates in the telegram of the comic animations progress, and while we did in fact complete the animations of each page (thanks to our awesome animator Cody), we are still not too thrilled about aspects of Koji's appearance on certain scenes and/or pages. For clarity, these quality issues were not created by the Koji team in any way. We are very happy with the work Cody has done and we have the best man for the job in that regard.
So we were faced with a dilemma: go back to AmCo and ask for more changes, which in the past we didn't have a good experience with *cough* *cough*, OR take the reigns once again and do the work ourselves. We chose the latter, and are working with a 3D artist to re-work different dimensions of Koji's appearance in a way that we can update certain scenes and pages to our liking.
This process will, unfortunately, take a few more months, as even when we get the models and 2D scenes re-rendered, we will then have to also re-render the animations for that page. Please understand, dear reader, that we want this comic to be up to our high standards; we want this to be the beginning of something special, to be the first issue in a series of NFT comics that continue to tell the story of Koji.
This will not happen if we release something that isn't up to the high standards and quality that we strive for. We are working diligently on this and will try to push these updates to the artwork out as soon as alienly possible without compromising quality.
Having said that, below are the different sections of the dApp and the corresponding updates that are happening or have been completed:
dApp — Token section
The new dApp token page will mostly be the same as the current dApp, with the addition of a KOJI Price Chart from Tradingview.
dApp — Staking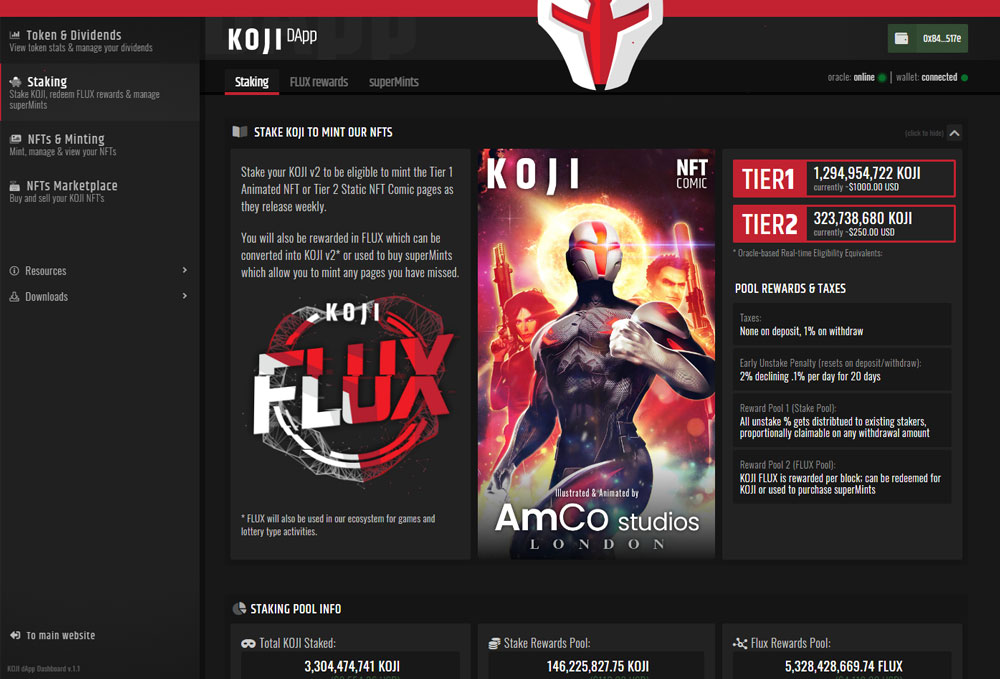 The staking section of the dApp has been completed. Users will be able stake their Koji on two different tiers, Tier 1 and Tier 2.
Tier 1 gives access to the Animated NFT version of the comic. Users will need to stake at least $1000 USD worth of KOJI v2 in order to mint the Animated pages when they release.
Tier 2 gives access to the Static, or Still NFT version of the comic. Users will need to stake at least $250 USD worth of KOJI v2 in order to mint the Still pages when they release.
While staked, users will accrue KOJI v2 rewards from the 1% unstake tax (higher if users unstake prior to the unstake cooldown) and also will accrue FLUX, our in-house reward currency which stakers can convert into KOJI v2 or use to purchase superMints. superMints are a limited frequency reward mechanism that allow users to mint both tiers of and Page during the superMint window.
Users must be staked prior to the release date of that particular page in order to be eligible. If you stake after a certain page is released, you can still mint that page with BNB or by using a superMint .
Users can only redeem 1 NFT per page from the Tier they are staked in. For example:
If a user is staked Tier 2, and page 3 releases, they can redeem the Tier 2 (Still) version of that page.
If a user is Tier 1 in the above example, they can only redeem the Tier 1 version of page 3.
So in short:
Stakers: can redeem 1 NFT per page in the Tier they are staked. Only stakers can use superMints. superMints will mint BOTH Tier 1 and Tier 2 versions of a page, regardless of any previous mints or redemptions. Stakers can also mint 1 NFT per Tier per Page using BNB, the price which will be pegged to USD (price to be revealed at a later time)
Non-stakers: non-staked users of the dApp will only be able to mint 1 Tier per Page using BNB during the BNB minting window. Otherwise they will have to buy those Tier/Pages only if those Tier/Pages are available on the marketplace. The marketplace has filters already in place for users to find all available Tier/Pages listed on the marketplace.
More details on minting windows and the mechanics of the staking and minting process will be revealed in the coming weeks. We will give plenty of time for all users to stake their KOJI v2 prior to the release of the comic, so don't worry!
dApp — NFT Minting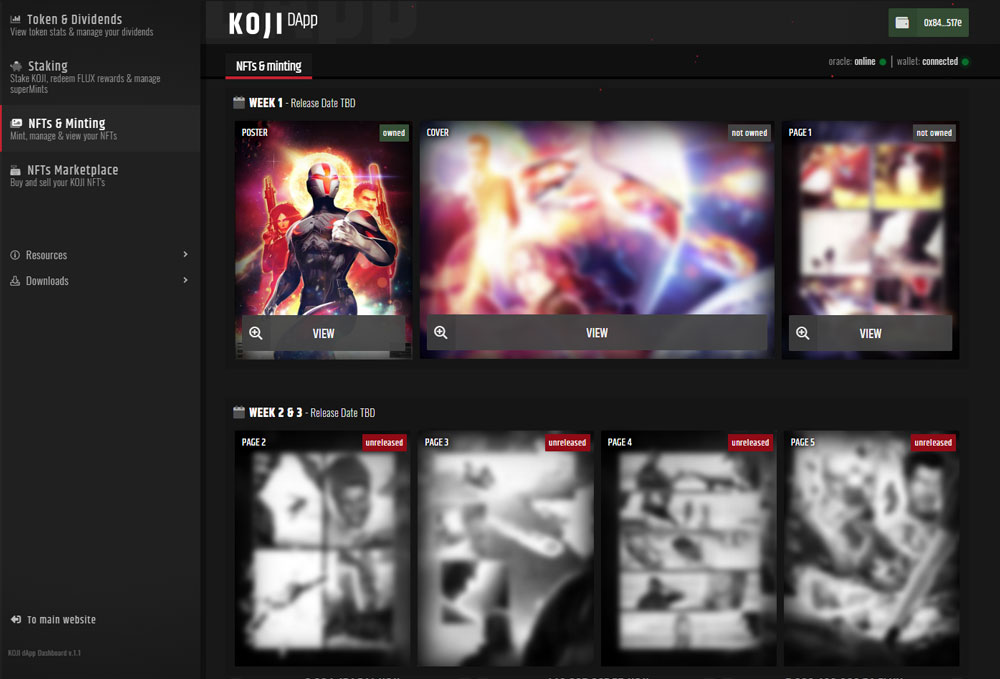 The actual NFT comic page redeeming/minting section of the dApp is complete, save for a few UI tweaks here and there. It looks great, works great, and we are very proud and excited of what we have created here. You will be able to see when each page drops and will have different minting and redeeming options depending on your stake Tier.
dApp — NFT Marketplace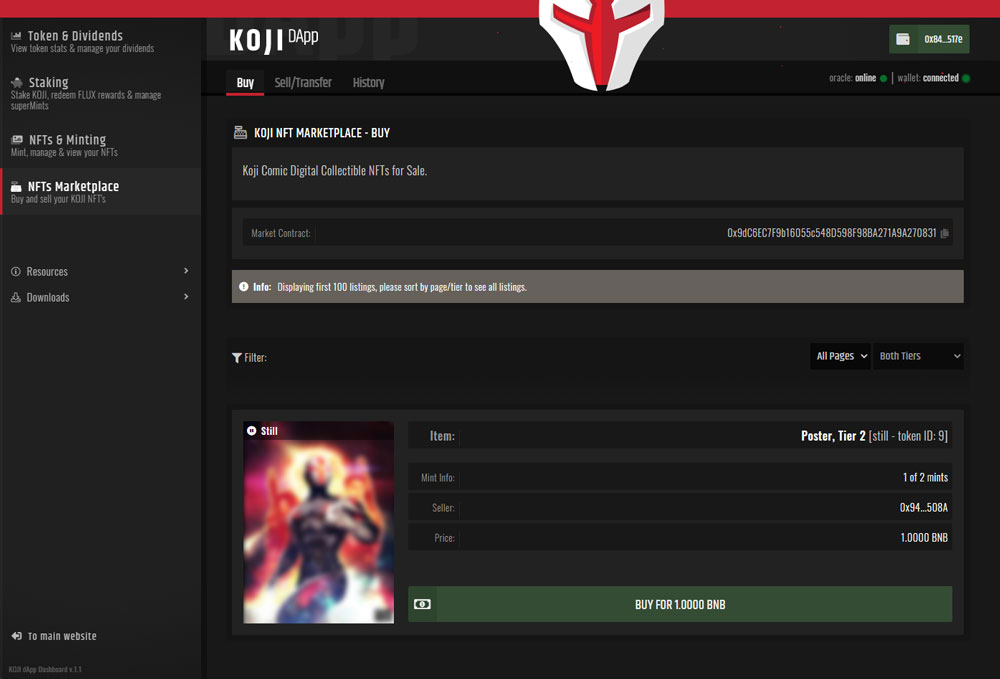 The NFT marketplace is also complete. Holders of the NFT comic pages will be able to buy and sell their pages on the Koji NFT marketplace if they desire. There will be a slight waiting period between when the page releases and when you can sell on the marketplace. This allows everyone a chance to mint with BNB if they desire, so the marketplace doesn't get flooded with pages right after the NFT drops, and will also help maintain a floor price of each Tier/Page once the BNB minting window closes.
dApp — top secret project addition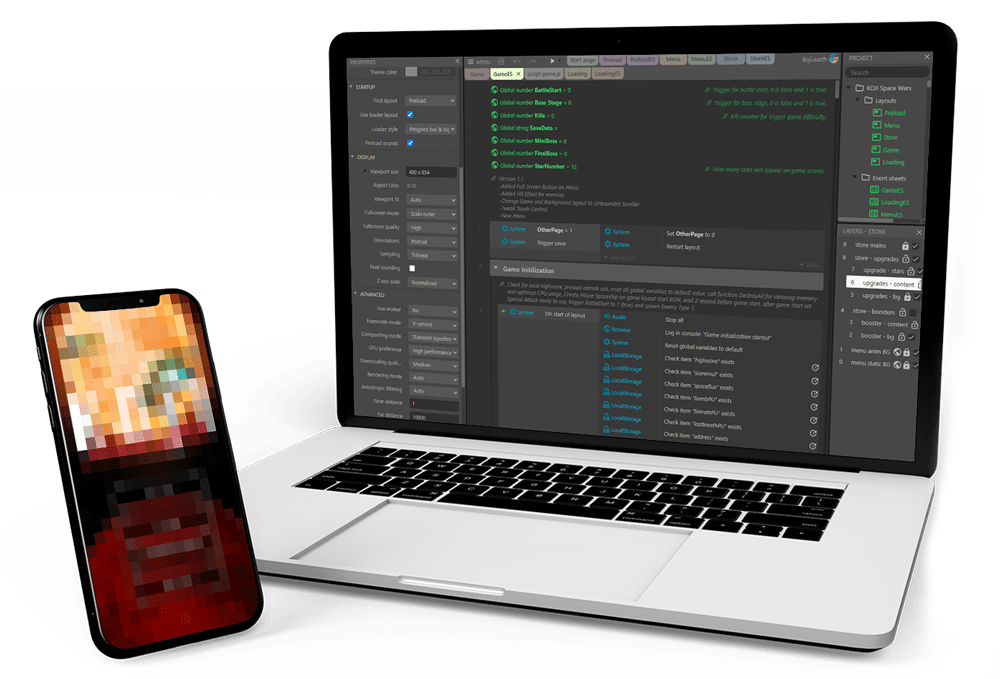 This top secret addition to our dApp is something we've been working non-stop for the past month. We wish we could release more details about this secret Project, but for now, just know that it's really neat, will add utility to the comic pages themselves, and is something everyone can participate in, regardless of how many KOJI v2 you hold. We are doing things with our dApp/blockchain/secret project that not many other projects are doing, and could open doors for us down the road. We can't wait to show you what we have in store!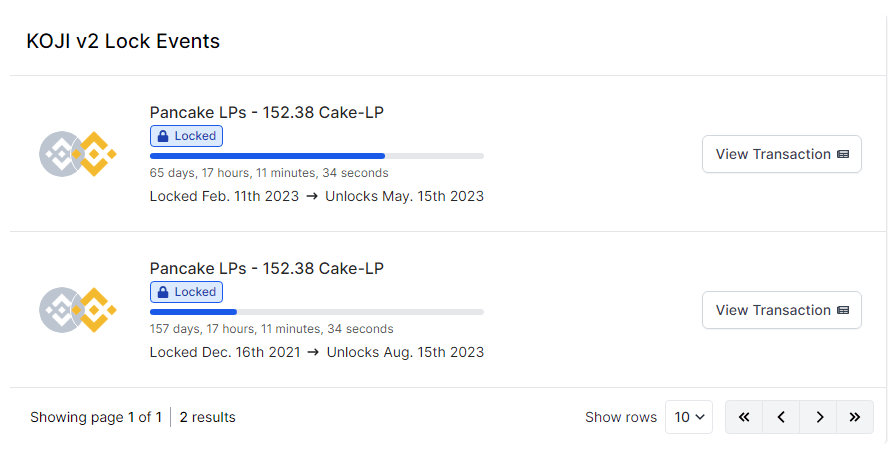 We have re-locked liquidity. 50% has been re-locked for 3 months and 50% has been re-locked for 6 months. We will re-lock every 3 months as needed. Our liquidity pool remains strong despite market conditions.
Each of our team has been busy on a daily basis doing updates to code, writing documentation, end-user testing, and much more. Andreas and Nodezy are working 30–40 hours a week every single week to bring our vision of Koji and secret project to fruition.
We are proud of what we have created so far, and while certain things have taken too long, we are doing the best we can with the hand we've been dealt. We are proud of our ability to overcome obstacles, whether technological, professional, or otherwise.
We want to thank our holders, from the bottom of our hearts, for hanging in there with us. You will not be disappointed when the time comes. While we cannot say for sure exactly when we will launch, we can say for certain that it will be once everything is up to our standards, thoroughly tested, with good market conditions to bolster not only our marketing impact, but also the hype and enthusiasm for what we are creating
"WEN LAUNCH SER?" – When everything is up to our standards, thoroughly tested, with good market conditions to bolster no only our marketing impact, but also the hype and enthusiasm for what we are creating.
Thank you so much for being so patient, we will not disappoint you!