KOJI v2 now live & trading on Pancakeswap
Fri. 17th Dec. 2021
Project updates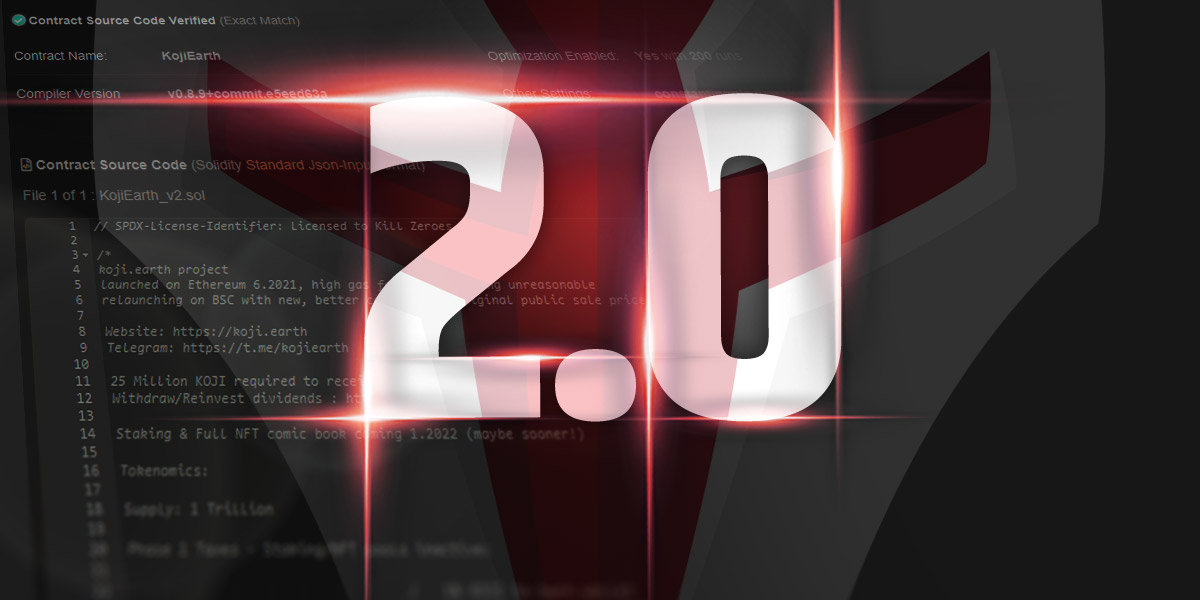 We are excited to announce that we have launched KOJI V2 and contract is now live on Pancakeswap with 375 BNB in liquidity!
0x7eb567F5c781EE8e47C7100DC5046955503fc26A
v1 to v2 Swap: Remember, If you have not already, please swap your v1 BSC KOJI to v2. Instructions here
Liquidity Locked for 1 month: We will monitor contract performance and after 1 months will re-lock for a longer period. Click here to view lock
New contract has 2 new features! – See if you can spot what these are! We will give more details in the coming days!
Next steps: We will work on the staking contracts and NFT planned release in January, marketing increase for new launch and many more!
We have also identified, spoken with and validated 2 great charities and scoped out sustainable projects. Our next donation will be announced very soon!