Network Update, Snapshot Deadline, New Contract & Tokenomics, & public beta test
Mon. 18th Oct. 2021
Project updates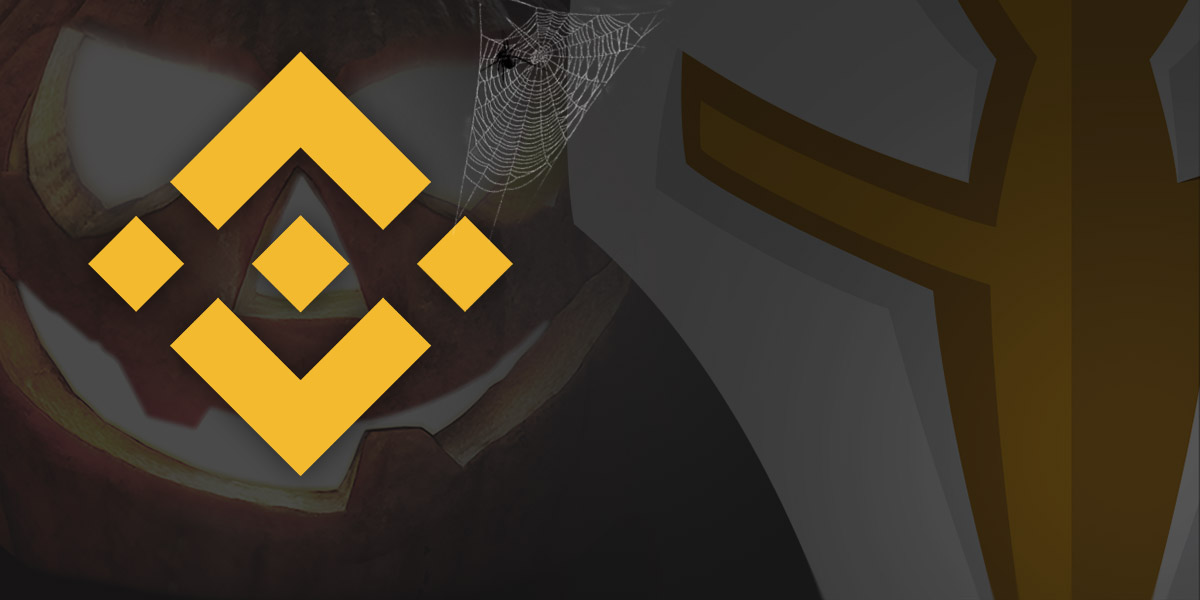 New Smart Contract, new Tokenomics and the KOJI DApp Dashboard! We've gone back to the drawing board to re-imagine how our token, staking, and NFT contracts will all work and now it's almost time for re-launch!
Hello fellow KOJI'ans! Nodezy here with an update on what is going on with the koji.earth project.
Since our last update we have been working hard on our new token contract and dApp to go along with it. While the artwork has been slow, the team has gone back to the drawing board to re-imagine how our token, staking, and NFT contracts will all work. In today's update, we are going to outline the roadmap until relaunch, and the weeks afterwards.
New Network
Our team has chosen the Binance Smart Chain for the new network. This may cause some consternation with many of our current holders, however as stated in prior writings, we cannot justify the high cost of network transactions on the Ethereum network. With the recent development of the NFT marketplace on Pancakeswap and the $1 Billion injection into the Binance Smart Chain ecosystem, we believe that at least in the short term this is the best direction for the project.
This doesn't mean we are leaving Ethereum forever; it just means that when the time is right, we will move back over to Ethereum when the network is more usable for everyone, not just ETH whales.
Snapshot Deadline
The deadline for the KOJI snapshot is midnight on October 31st, 2021.
All holders of KOJI on the Ethereum network MUST have their KOJI in an erc20 wallet such as metamask, trustwallet, or other address visible on etherscan.io to be able to receive the token airdrop on BSC. This means that if you have your KOJI on Whitebit or another centralized exchange, you need to move it prior the deadline.
If you are not sure whether your holdings qualify for the airdrop, paste your address into etherscan.io and if it comes up, you are good to go. If your address does not come up, it means the exchange address that is holding your KOJI is internal to that exchange and you would not receive the airdrop.
We will be working from November 1st to commence the airdrop, with a potential relaunch date (adding liquidity to PancakeSwap) for November 7th.
New Tokenomics
Our new contract will have a 6% tax on all buys and sells, with 16% of KOJI (1/6) being sent to the burn address. The rest of the tax (84% or 5/6) is reflected in BNB and distributed as follows:
40% to holders
15% to the liquidity pool as WBNB (we don't add the pair to liquidity as that is more of a gimmick than anything)
15% to the admin wallet to fund artwork and other operations
15% to the NFT rewards pool (our comic NFT's will earn passive rewards)
15% to charity , we believe charity is part of the core mission of the koji.earth project
Our new contract won't have any of the drawbacks of our current erc20 contract. Our erc20 contract has KOJI reflections, which then have to be sold in order to capitalize on those rewards. This puts downward pressure on the token which would need to be overcome with higher buy pressure, something difficult to do when you consider development delays, high network transactions costs, bear markets etc..
Our BSC contract will have much lower transaction fees, and rewards are automatically distributed in BNB to holders and team wallets, which means the team will never have to sell our own token in order to generate funds for development or operations.
The KOJI dApp Dashboard
Along with our new token contract, we will have a dApp to go along with it where holders can check the market price, chart, view their dividends and choose to either withdraw or reinvest those dividends. Below are the various components of the token dashboard:
With our new token dashboard, holders can not only track their holdings, but also have visibility into the team's wallets and balances. All team funds with regards to charitable donations, operating costs, artwork costs, and any other expenses will be outlined on our website for total transparency. This is also where you will be able to stake your KOJI to get the NFT's and mint and view our standalone KojiNFTs and the later the full NFT comic.
Please note that we are still polishing and finetuning the front-end of the dashboard.
Public Beta Test
We have opened up our dApp page so community members can buy test KOJI with test BNB on the new contract using the BSC testnet. If you have never used the BSC testnet, don't worry: once you connect your wallet to the dApp site it will automatically switch to the BSC testnet for you.
If you are interested to check the dashboard out please join our telegram channel if you haven't already as we will publish details on how to participate in the beta testing there.
We will be conducting the public beta for the remainder of October until the snapshot which will take place at midnight on Halloween.
After Relaunch
After our relaunch in early November on the Binance Smart Chain, we are planning a few weeks of limited promotional NFTs for our holders while the staking/NFT contracts are under development. We are tracking January 1st 2022 for the staking/comic NFTs to be launched, bringing the full NFT comic to our community and the world.
Please watch our telegram channel in the meantime for more information, or if you have questions about anything. Thanks for reading!